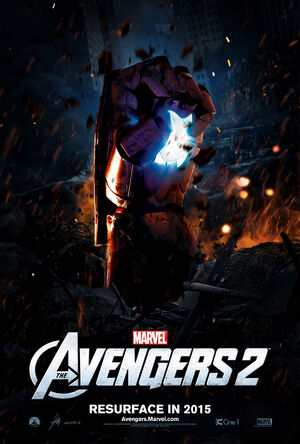 Jak to bude s JARVISem? Objeví se Vision? Kteří Avengers dostanou více prostoru? A máme se bát o život někoho z hrdinů?
Obsazení Avengers 2 se nám začíná pomalu zahušťovat a spolu s tím jsou čím dál divočejší také spekulace o možném ději.
Marvel
oficiálně oznámil, že hlavního záporáka, robota Ultrona, ztvární
James Spader
. Spader je nesmírně talentovaný herec, který nemá problém vyzařovat tichou sílu, takže se na roli precizního
stroje na zabíjení hodí perfektně. Pokud si Jamese nemůžete okamžitě vybavit, vzpomeňte si na seriál
Boston Legal
, na předposlední řadu
The Office
nebo na
Sekretářku
, kde Spader dával na zadek Maggie Gyllenhaal.
---
Následující řády jsou plné spekulací, ale teoreticky mohou obsahovat spoilery!
Otázkou je, jaký vliv má obsazení Spadera na dosavadní teorie o tom, že by se Ultronem mohl stát JARVIS, umělá inteligence, kterou Tony Stark používá jako svého virtuálního asistenta. Jistě,
Marvel
je svým přeobsazováním proslulý a
Paul Bettany
se v minulosti
nechal slyšet
, že ho
práce pro studio nijak zvlášť nenaplňuje a komiksové filmy ho nijak nezajímají. Takže je docela dobře možné, že se Ultron skutečně nakonec z JARVISE vyvine. Navíc se bavíme o umělé
inteligenci a robotovi - asi není důvod, proč by takové stvoření nemohlo změnit hlas. Ale objevily se i divočejší spekulace.
Server
Unleash the Fanboy
trvá na tom, že má kontakty uvnitř
Marvelu
, a že se Ultron skutečně vyvine z Tonym navržené umělé inteligence, a že se Paul Bettany definitivně vrátí. Následně na jedné internetové diskusi
začal anonymní uživatel tvrdit, že pracuje pro
Marvel
, že Avengers ve filmu budou bojovat s celou řadou Ultronů, které se Jarvis pokusí zastavit, a aby toho docílil, získá fyzické
tělo a stane se z něj Vision! Do téhle spekulace by zapadala i nejnovější synopse z
IMDb
, která tvrdí, že americká vláda vyvine technologii zvanou Ultron, aby se nemusela spoléhat v krizových situacích na Avengers, avšak když se umělá inteligence vymkne kontrole a obrátí se proti lidem, musí se Avengers vrátit a zakročit.
Spekulování uzavřu upozorněním, že nic z výše uvedeného není potvrzené. Jedná se pouze o zprávy od anonymních zdrojů pochybné důvěryhodnosti, na kterých může, ale také nemusí, být něco pravdy.
IMDb
není neomylná a Tony klidně
může vymyslet nějakou jinou umělou inteligenci, která nebude nijak spojena s JARVISem - takže Paul Bettany klidně opět může pouze dabovat Tonyho virtuálního asistenta. Kupříkladu spoluscenárista
Iron Mana 3
,
Drew Pearce
, tvrdí, že způsob, jakým se zrodí Ultron zná a žádná z
internetových teorií jej prý zatím neuhodla. Co vy na to? Byli byste raději kdyby byl Ultron hrozbou zvenčí nebo kdyby za jeho řádění byl zodpovědný Tony Stark, popřípadě někdo jiný z Avengers / z SHIELDu?
Třeba by to mohl být doktor Banner, o kterém nedávno
Kevin Feige
prohlásil, že bude mít v
Avengers 2
"výraznou roli", stejně jako Hawkeye. Jeho dějová linka by tentokrát měla být podstatně propracovanější a blíže nás s hrdinou
seznámí. Což už ale dříve uvedl režisér
Joss Whedon
.
Ten se nově rozpovídal o zabíjení postav, kterým je režisér proslulý. Whedon odmítá, že by chtěl vraždit za každou
cenu, smrt musí logicky vycházet z příběhu. Avšak na druhou stranu nepopírá, že má rád, když diváci mají pocit, že jsou životy jejich oblíbenců v sázce, nebezpečí je skutečné a nikde není psáno, že se musíme dočkat stoprocentního happy endu. Zároveň Joss připomíná, že
Marvel
neporazí dojnou krávu, a tak lze očekávat, že pokud by měl v
Avengers 2
někdo zařvat, může se to stát jedině postavám, jako jsou Hawkeye nebo Quicksilver. Thor, Iron Man a spol. jsou v bezpečí.
V úplně jiném interview se režisér rozpovídal o tom, jak moc si dává na druhém filmu záležet. Při natáčení toho prvního naskočil do rozjetého vlaku, už nestihl ovlivnit úplně všechno, a i když se v žádném případě nezříká odpovědnosti, myslí si, že první film nakonec "celkem fungoval". U druhého dohlíží úplně na všechno už od naprostých prvopočátků a má na přípravu podstatně více času. Zároveň tvrdí, že by nemělo smysl točit druhý film, pokud by neměl pocit, že dokáže sám sebe trumfnout. Vzhledem k tomu, jak vydařená byla, navzdory Whedonově skromnosti, už jednička, se máme na co těšit!